I can't find my locations in dbaPlatform
Why can't I find my locations?
Our system automatically imports new locations every 24 hours and new locations will be added to the Location List.
If you just gained access to a location and do not wish to wait 24 hours for it to be imported, you can import the location manually.
To do this navigate to the agency settings using the drop-down in the top right,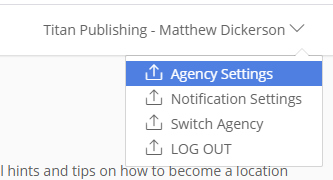 go to the linked accounts tab,

and click the import button next to the Google account that has access to this location.