We have created this how-to guide and video on syncing your Google Business Profiles to dbaPlatform.
When creating an account on dbaPlatform, you will be prompted to connect your Google account. If you choose to skip that step or need to add another Google account to the platform, watch this video and follow the steps below.
Contents:
How-to Video
Step-by-Step Guide
First, you will need to connect a Google account that has at least manager-level access to the GMB location(s) you wish to add.
Then navigate to the Location List screen.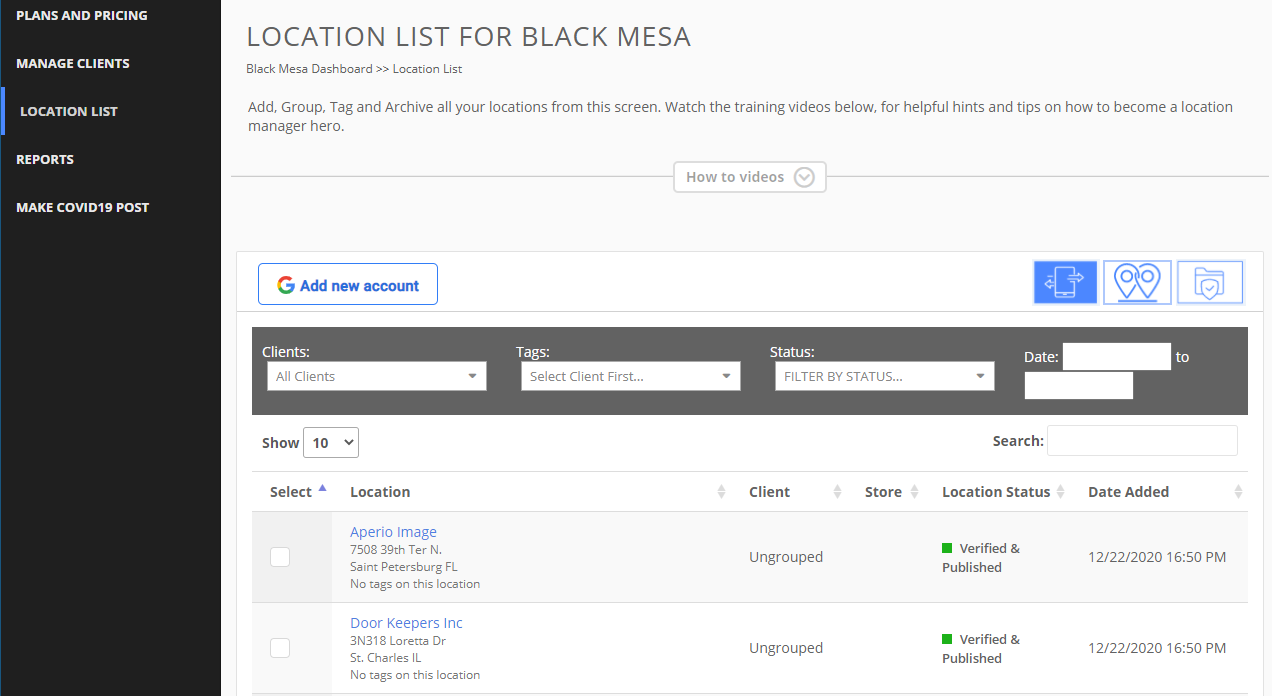 Click the "Add New Account" button, and sign in to the Google account you wish to add, and grant permission to dba.media to access the Google account.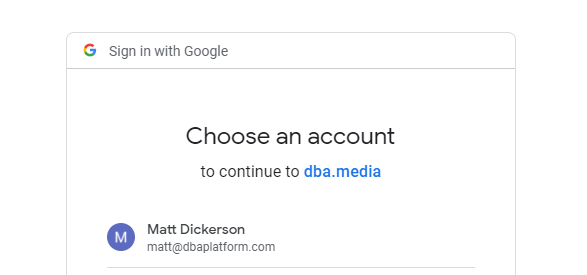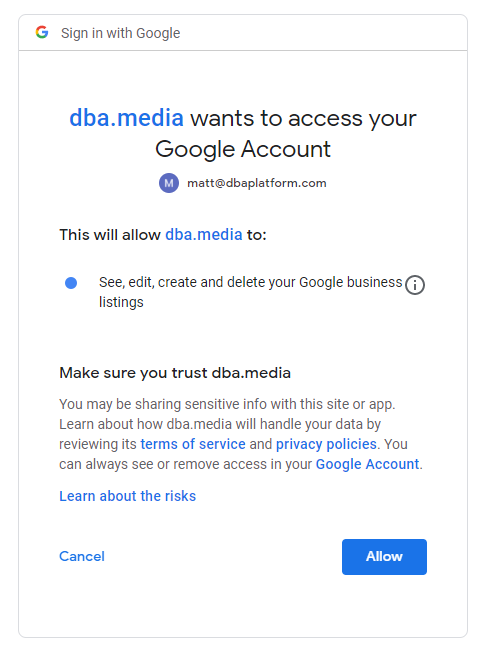 The GMB locations will be automatically imported. All of your locations will be added to the Location List. From there, you can group your locations to a client and start activating subscriptions.