How do I group locations in dbaPlatform?
Grouping locations can be done from the locations tab within the platform. You can add, archive, tag, group, and ungroup locations from the location list.
If you click on Imported Locations, you will see a checkbox next to your locations.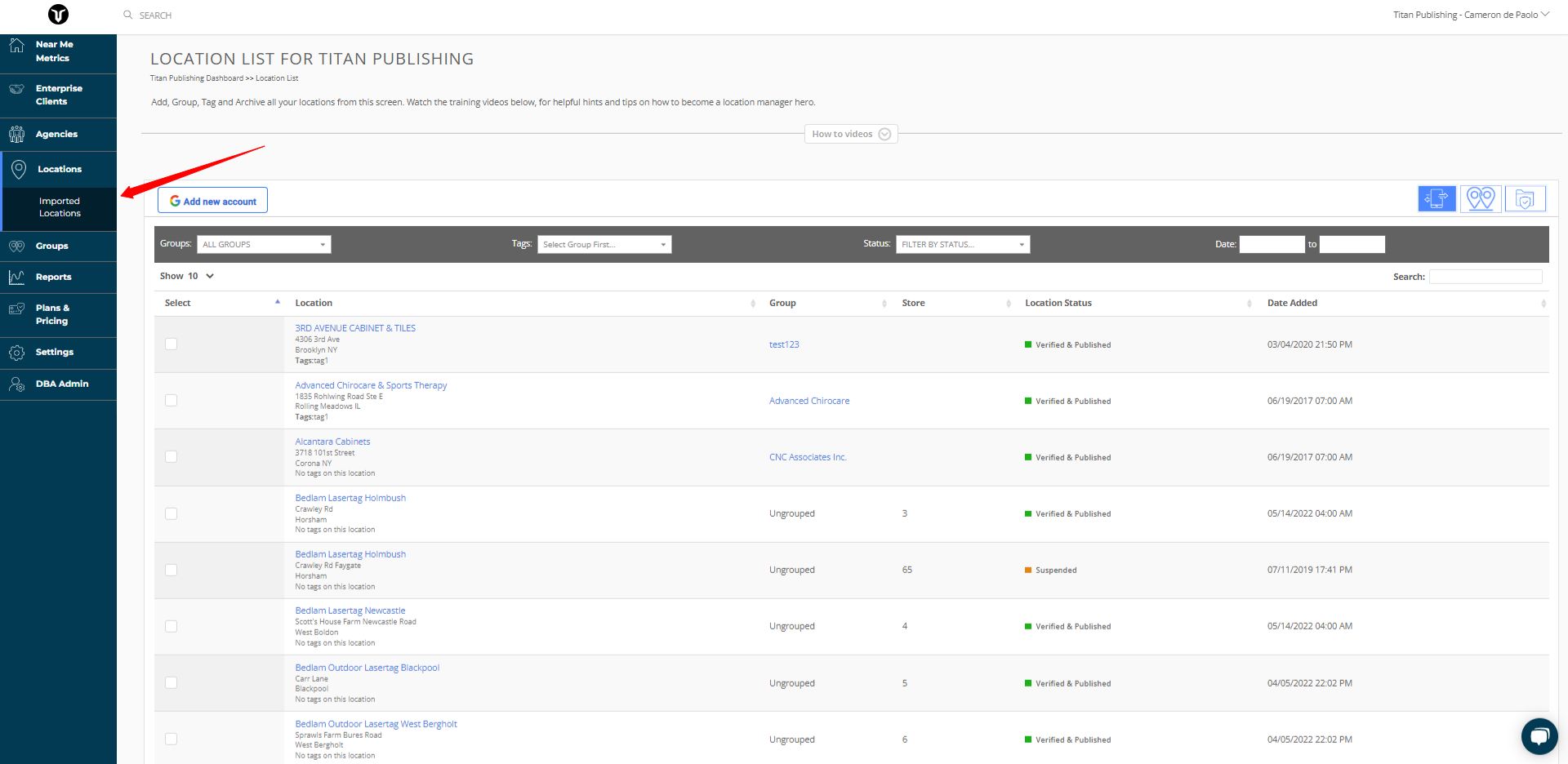 Choose the locations that you would like to be grouped.

And using the Select Action drop-down, you will be able to group the selected locations.

Either add them to an existing Client Group or create a new one by clicking Add New Client.