This article will detail the steps involved in order to add dbaPlatform as an "Admin" on Google Merchant Center instances.
Access Needed for dbaPlatform GBP Management Tools
In order to take advantage of dbaPlatform's Google Merchant Center management tools, you will need to connect dbaPlatform to the retailer's Google Merchant Center account.
Find Your Profile on Google Merchant Center
Visit https://merchants.google.com
Click on your organizational name at the top of the page
A drag-down menu will appear, in the search bar type in the name of your Merchant Center instance that you wish to add dbaPlatform "Admin" access to
Once you've located your Merchant Center Instance, you will be taken to the administration page.
Adding dbaPlatform as an "Admin"
Once you have landed on the administration home page, Click on the "Gear" icon at the top right of the page to access the settings menu, then click "Account Access"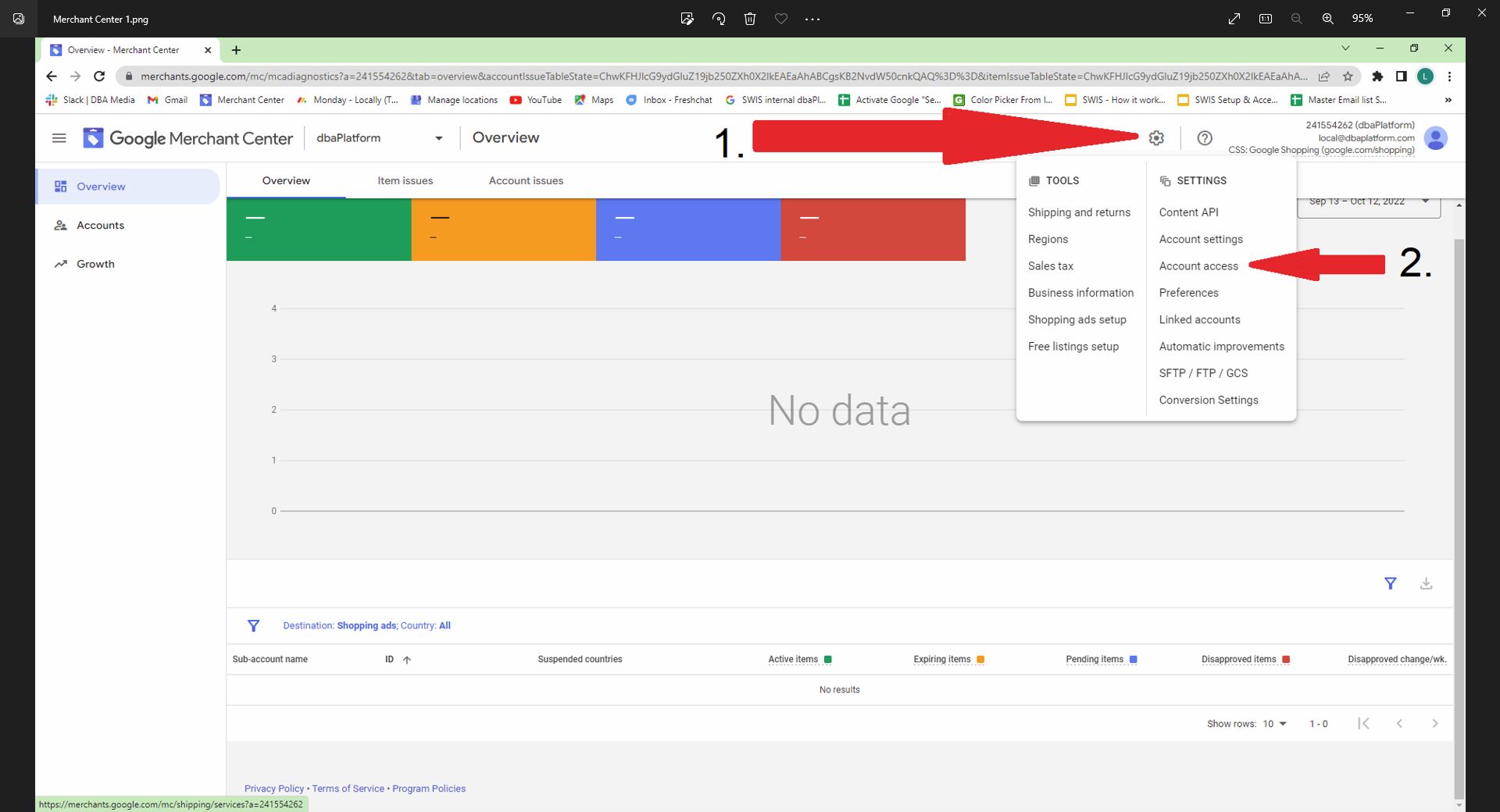 From there, a window will open that gives the option to add a user. Click the "+ Add User" button.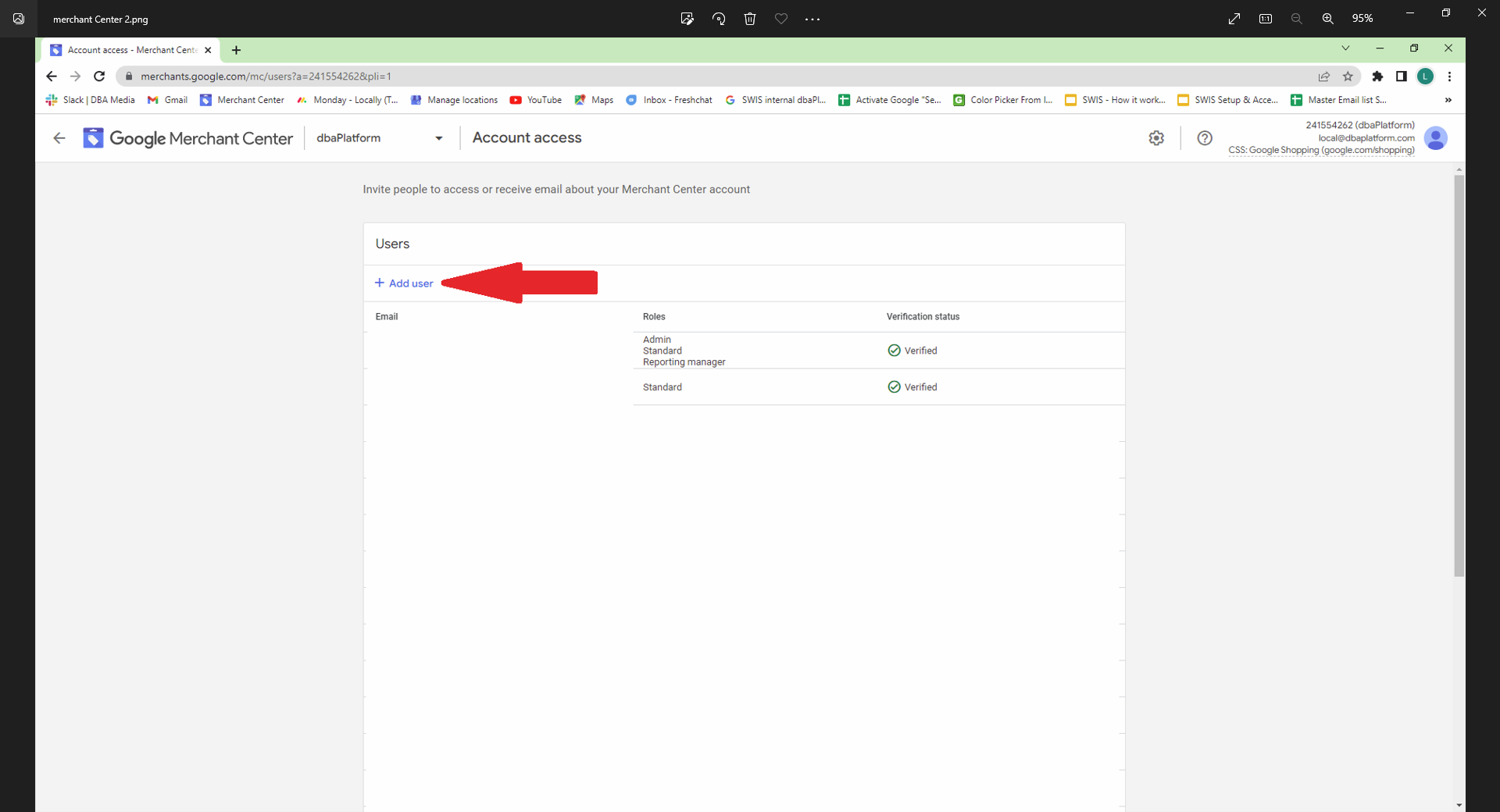 Enter the email address (specified by dbaPlatform)
Once you have everything set, click the "Add User" button on the bottom right of the window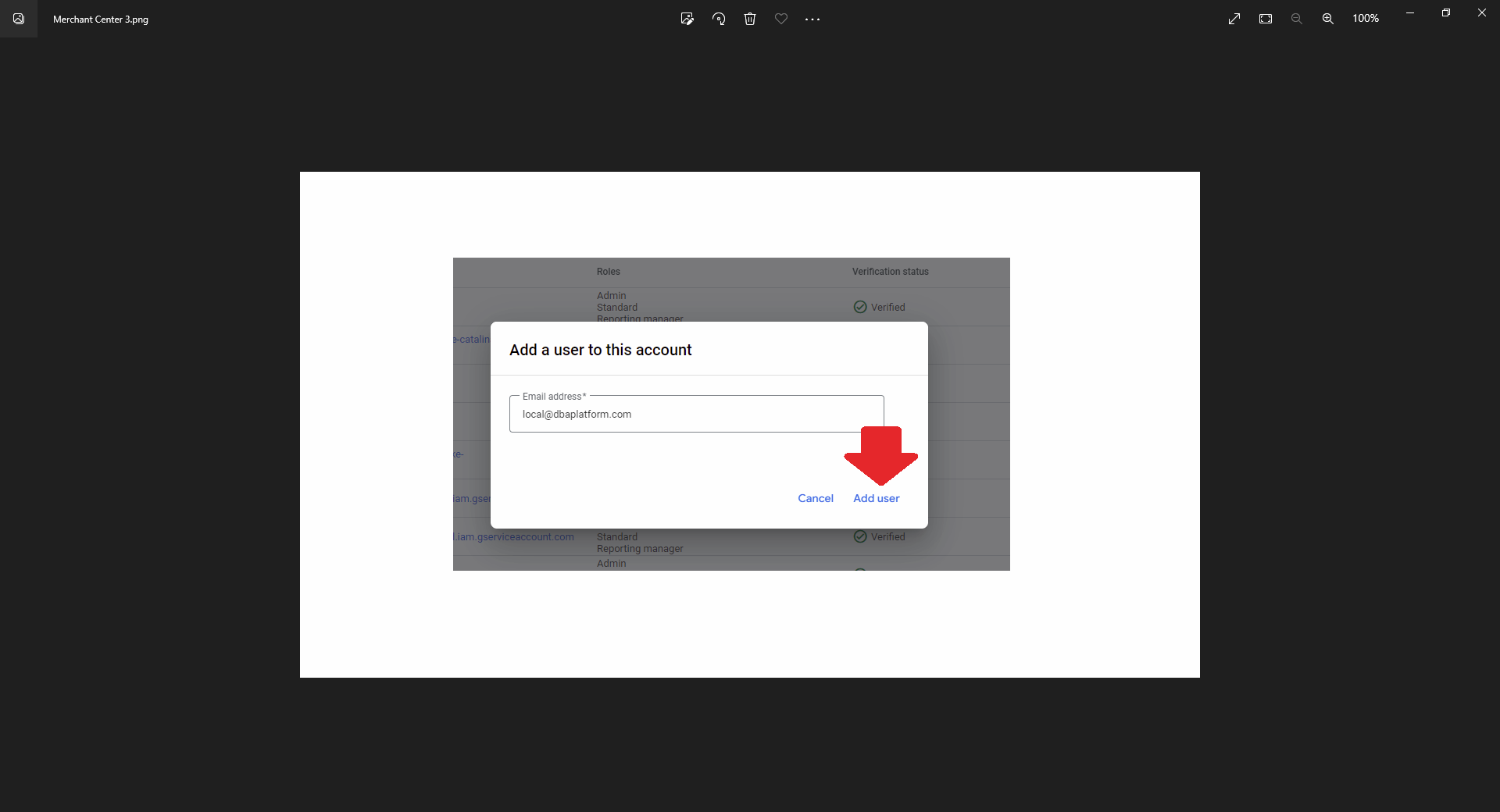 You will now be taken to the permissions screen, where you see "Standard" is checked by default. **Change this permission to "Admin" by checking the box.
Once you have "Admin" checked, click "Add User" at the bottom left of the window


Congrats! You have added dbaPlatform as an "Admin" to a Google Merchant Center instance. dbaPlatform will receive an invitation and accept it.