Activate and modify your UTM tracking directly from your dbaPlatform account under Inventory & Services.
Follow these steps to activate and update your UTM tracking.
Navigate to the group where the location you'd like to modify the UTM tracking resides.

Click into the corresponding group. Once you have clicked into the group, several new tabs will appear under the Groups tab on the left. Select the Inventory & Services tab and then Cars for Sale.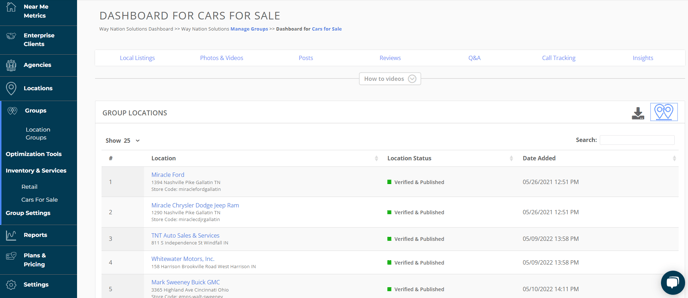 This will direct you to the page on which you have activated the locations for Cars for Sale - this is the same section in which you can find the UTM settings. Proceed to the UTM tab towards the right.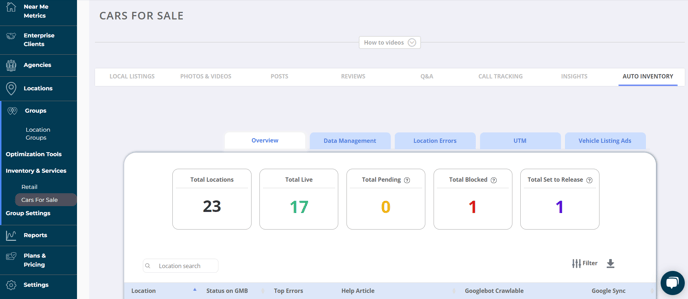 From here, you can activate and modify your UTM tracking. Turn on the Dynamic UTM Builder toggle and change the fields to track your desired values.