How long does it take for my updates to be reflected on my Facebook page Information?
Updates from dbaPlatform to Facebook typically take about 30 minutes.
You can easily make changes to your Google Business Profile. All updates will sync across your Local Listings subscription. Saved changes will reflect on your listing's Facebook page within 30 minutes after syncing.
Facebook status on the Errors Encountered page may still show as NA even if a Synced Successfully popup appears, but it will update to a green checkmark after 30 minutes.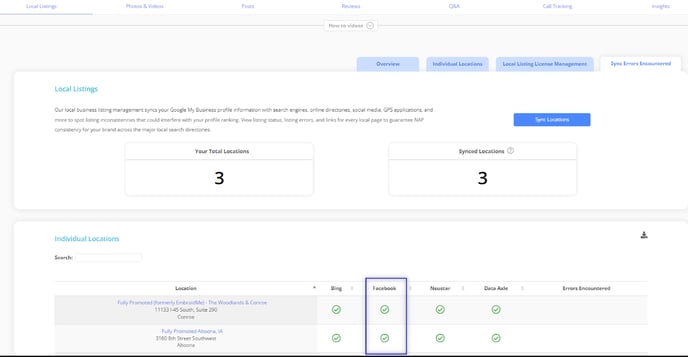 The above image indicates that the sync was successful and updated across Local Listings, including Facebook.