You can post a video through our photo optimizer and video publishing feature. After subscribing to this feature, head to group or location you would like to post to.
Ready to post video content to your Google Profile? Follow the steps below!
How to post a video:
After navigating to the group or location dashboard, follow the steps below.
1. Once on the desired dashboard, select "Photos & Videos."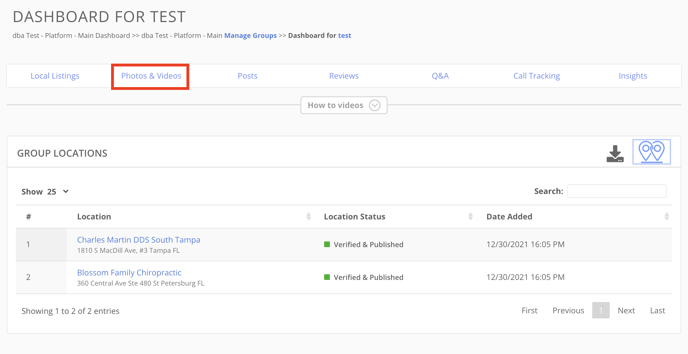 2. From the Photos & Videos page, select the green button, "Upload Photo & Video."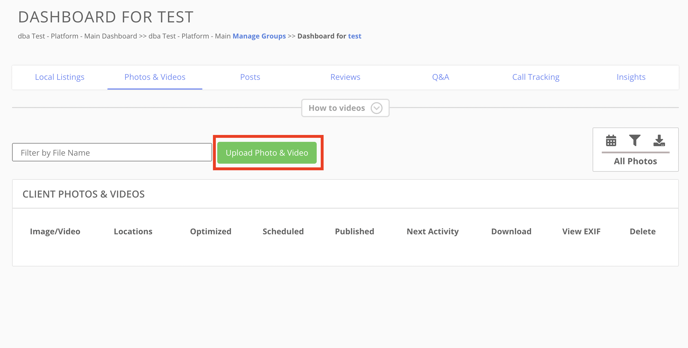 3. A pop-up will appear on the screen, select the file or files and click the blue "Upload" button.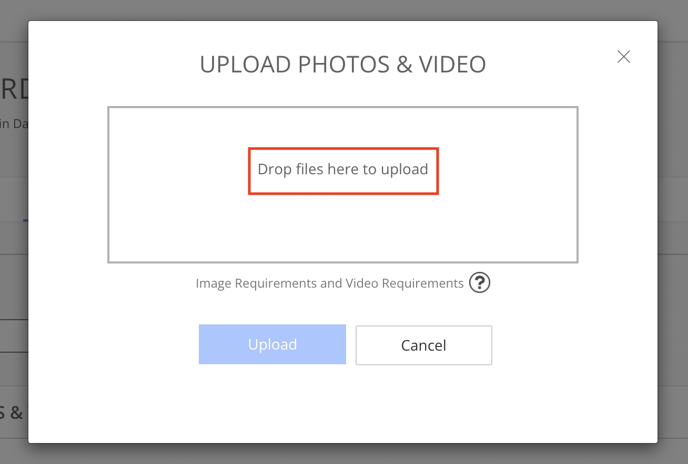 Video requirements per Google standards:
Video file format must be either: mp4, .mov, .wmv, .avi, .mkv, or .flv
Each video must not exceed more than 100 MB
Duration can be up to 30 seconds long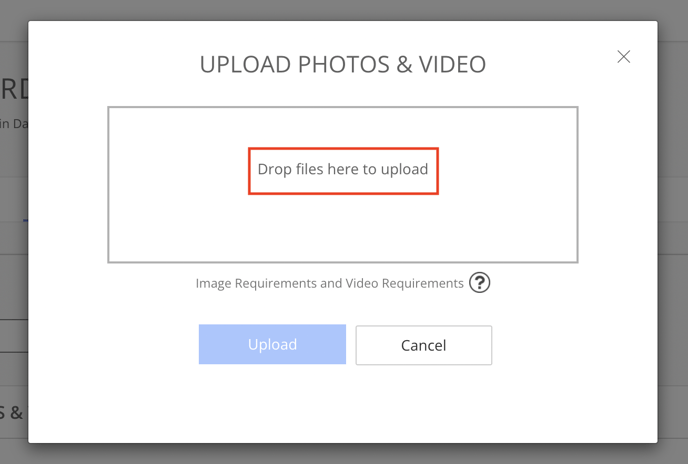 4. Once uploaded, you will see the file or files under "Client Photos & Videos." Select the video you would like to schedule by clicking the button under "schedule."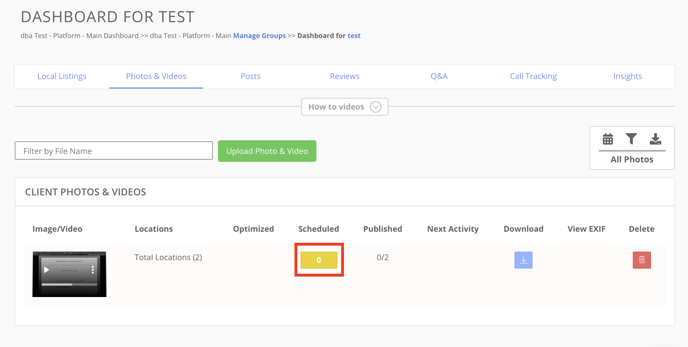 Tip: The yellow "0" is the button to click to schedule. This "0" indicates that the video or image has not been scheduled for any locations within the group.
5. Follow the onscreen prompts to select the day, time, timezone, video category, and locations.
Now, you should have one or many videos scheduled to post to your Google Business Profiles.