dbaPlatform will serve as the source of truth for all profile listings. All edits to the profiles should be made on the platform. There are two ways to go about this. The preferable option is to turn on the Autosync to Google toggle. By turning this toggle on, you are allowing the platform to automatically sync your profile information daily. This will ensure that your data is up to date, but it will also prevent any crowd-sourced changes, meaning no one without GBP access can suggest an edit to your profile.
This article will review how to turn on this auto sync feature:
1. Navigate to https://agency.commandpad.io
2. Click "Locations"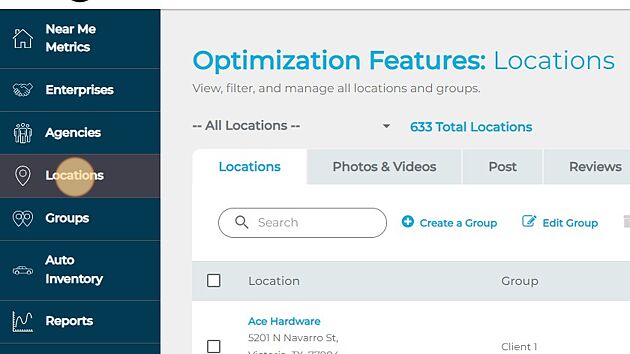 3. Select the location that you'd like to turn this feature on for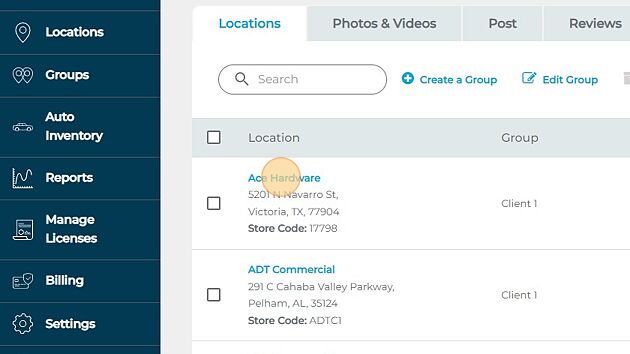 4. Select this Auto Sync toggle to activate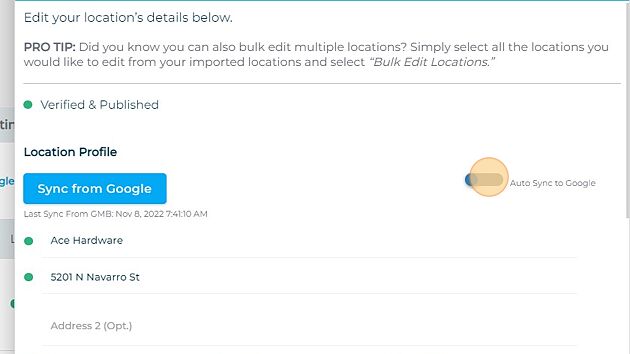 5. Click "Ok" and you have successfully activated the auto sync to Google.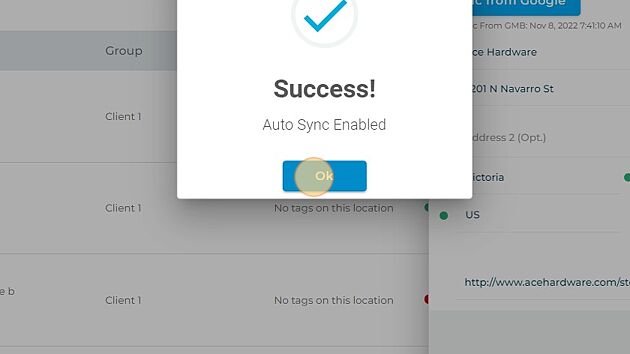 If this auto sync toggle is not activated, then manual updates will need to be performed. This is simple as well - once you have made your profile edits within the platform, select the Save button: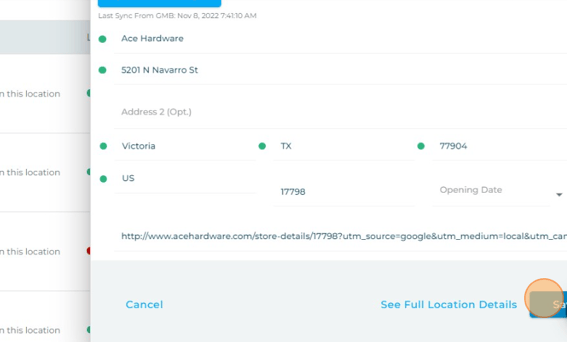 For this method, if you need to check if anyone else with access to the profile has made edits, you can select the Sync from Google button - this will pull in any changes that have been made directly on the GBP since your last dbaPlatform sync.