How Do I Cancel My Monthly Subscription In dbaPlatform?
Follow these easy steps to cancel your month-to-month plan. If you are subscribed to our annual plan please reach out to support@dbaplatform.com or chat with us for assistance!
If you are on a month-to-month plan you will be able to deactivate the tools in the Location Details Screen.
Select a client from the Manage Clients screen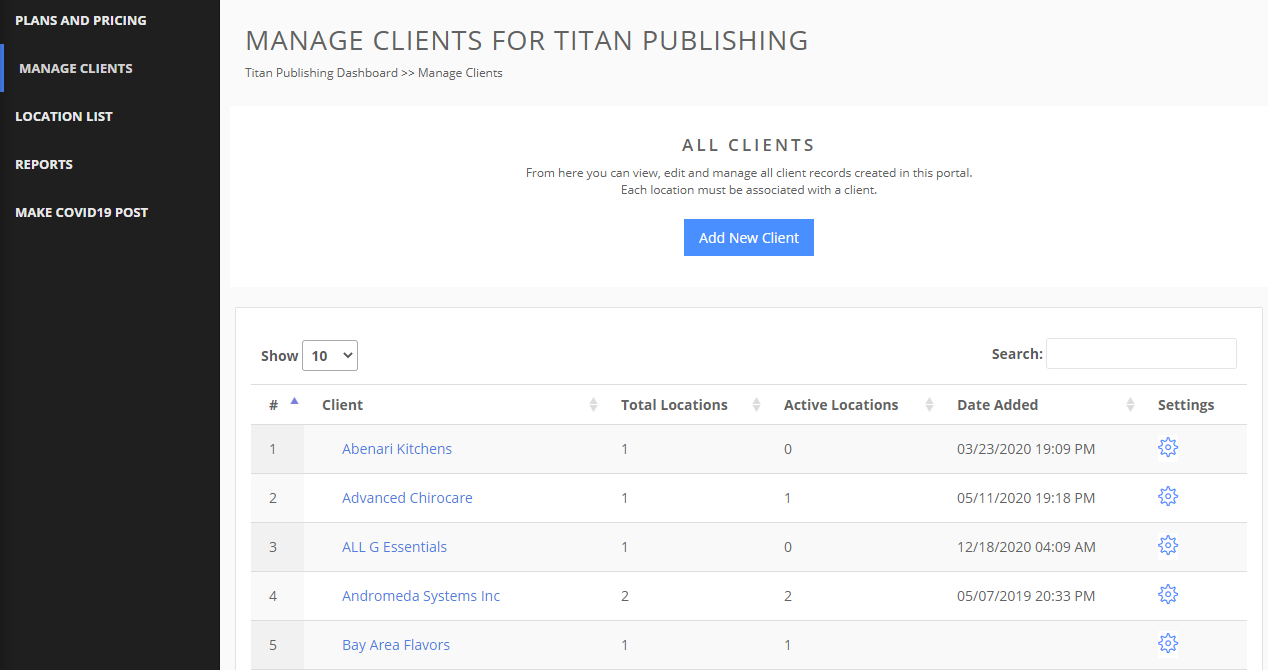 Select the client location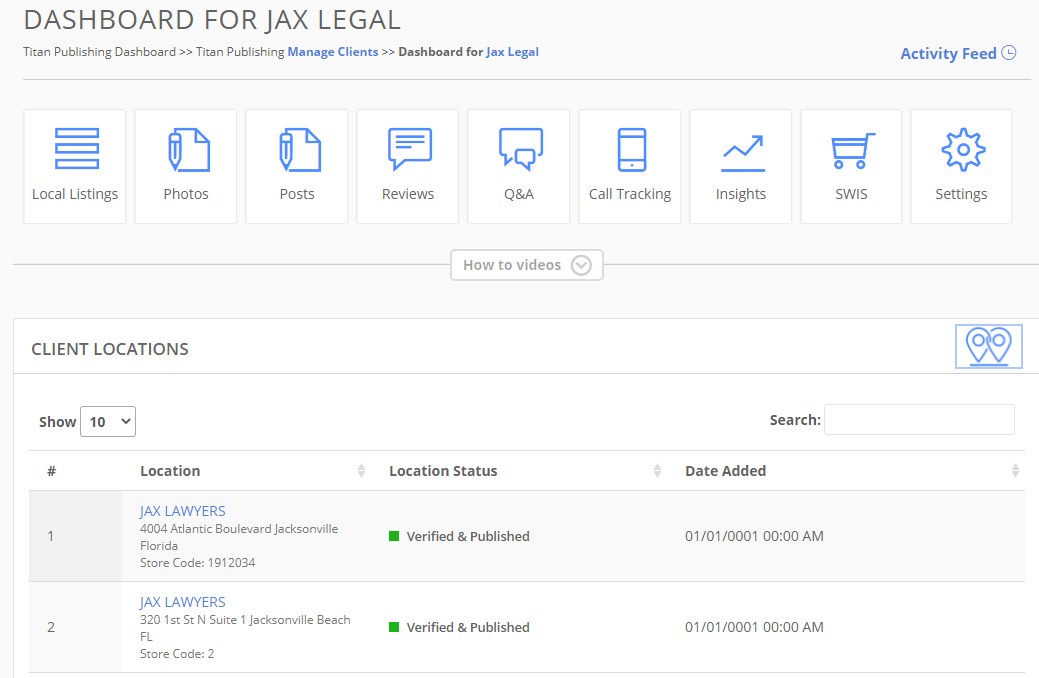 Find the product or service you wish to cancel and click the Cancel button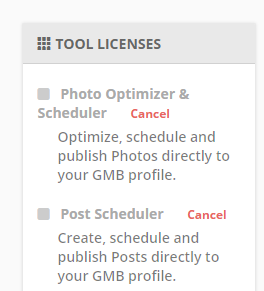 Choose a reason for cancellation and then click Confirm