This article will detail the steps involved to activate an auto dealership on your Google Business Profile for Cars for Sale via the site scrape data collection method in dbaPlatform's CommandPad.
The most common and effective way to activate an auto dealer on a Google Business Profile for the Cars for Sale inventory program is by using dbaPlatform's website scrape capabilities. In order to activate dealerships, please follow the steps below.
**Before activating a site scrape, the auto dealer needs to be placed into a Location Group within dbaPlatform CommandPad in order to activate!
1. To get started, please visit https://agency.commandpad.io/#!/app/login and log into CommandPad with your credentials, you will be taken to the Location Groups page upon logging in.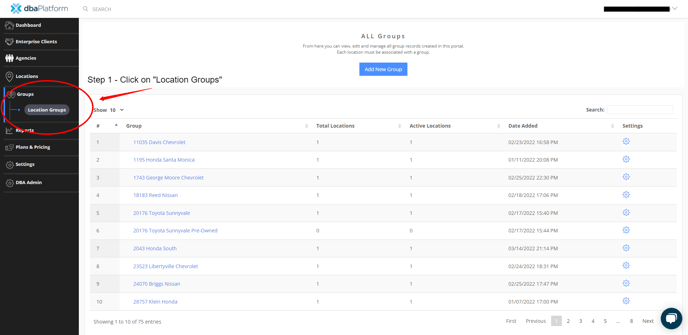 2. Next, please click on the Location Group that contains the dealer that you wish to activate. For this example, we are going to choose the 1st group here in the list, "11035 Davis Chevrolet"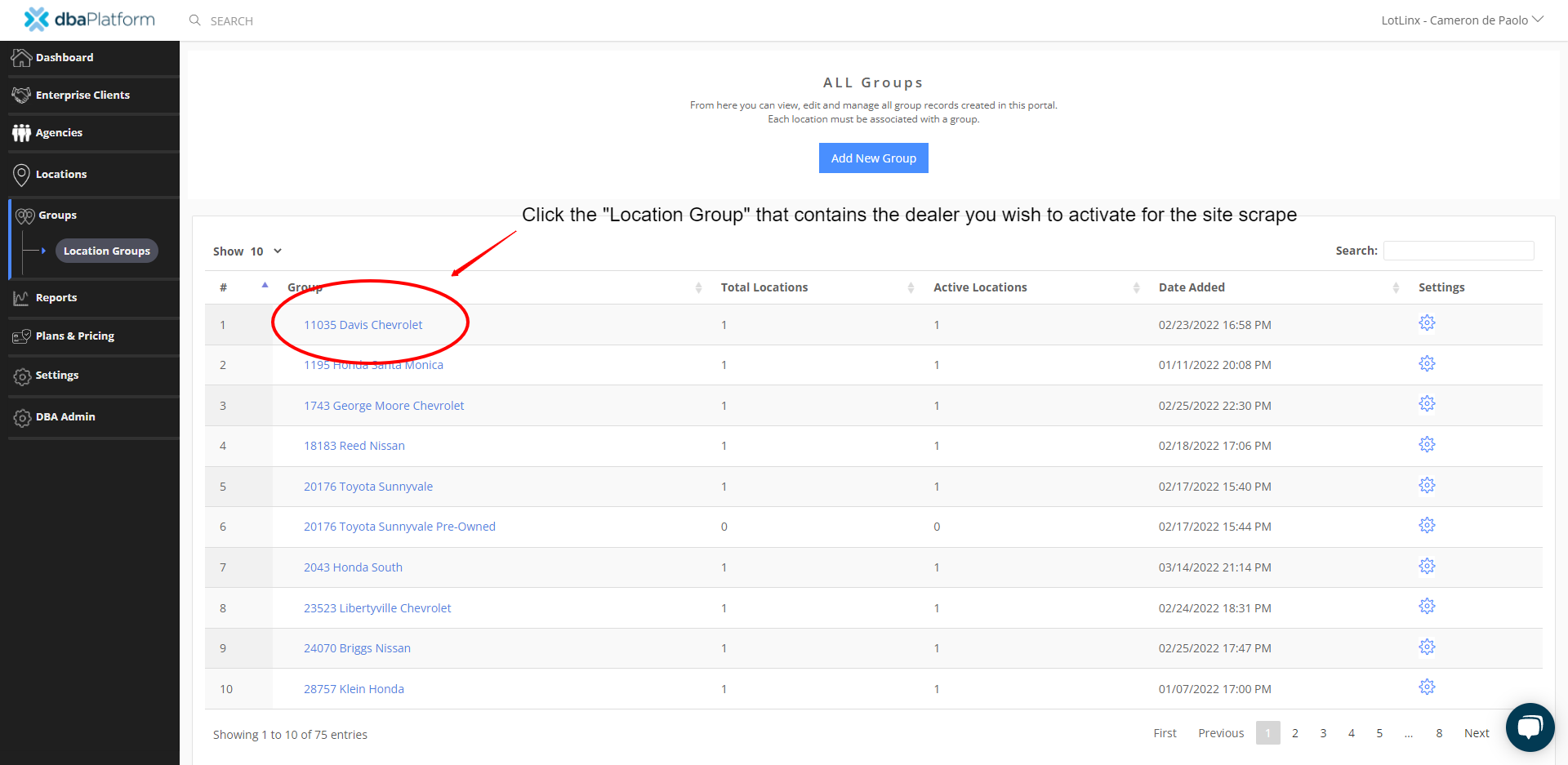 3. Once you are in the correct Location Group containing the dealer you wish to activate, click on "Inventory & Services", then click "Cars for Sale" located on the left side pane on your screen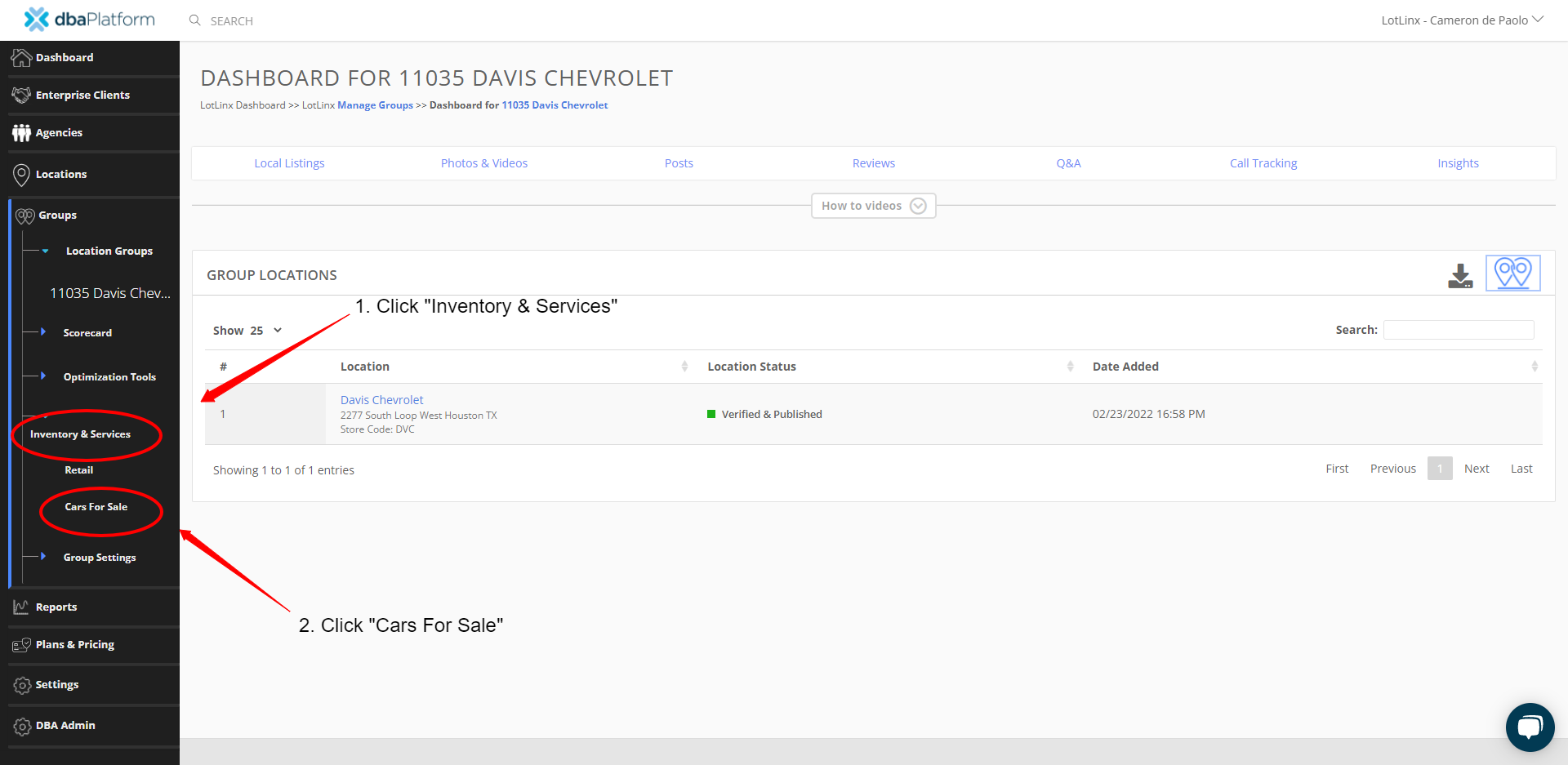 4. From there, you will be taken to the "Overview" page. Click on the "Data Management" tab in the center of the screen.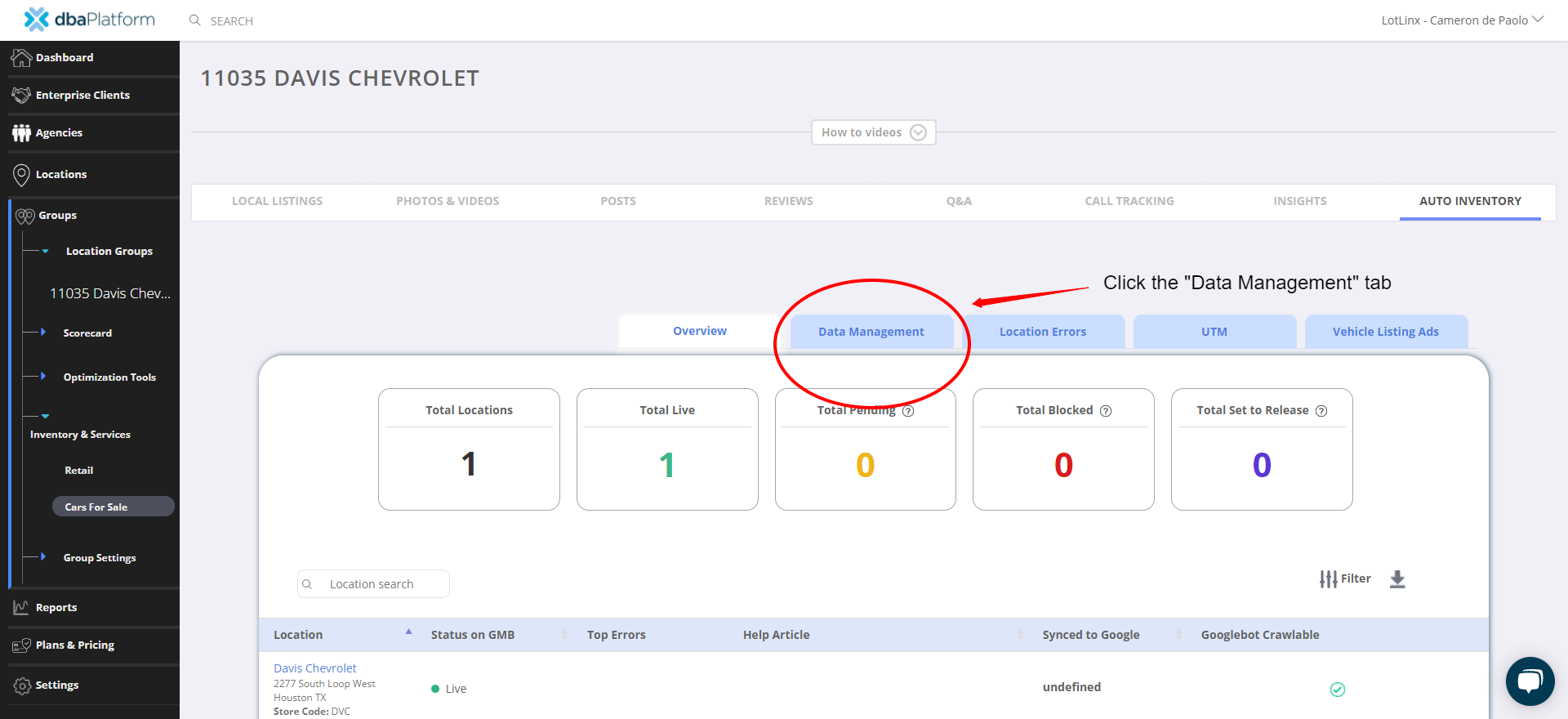 5. You will now be taken to the data management area, please make sure that the green slider on the right side of the page is moved to "Website Scraper"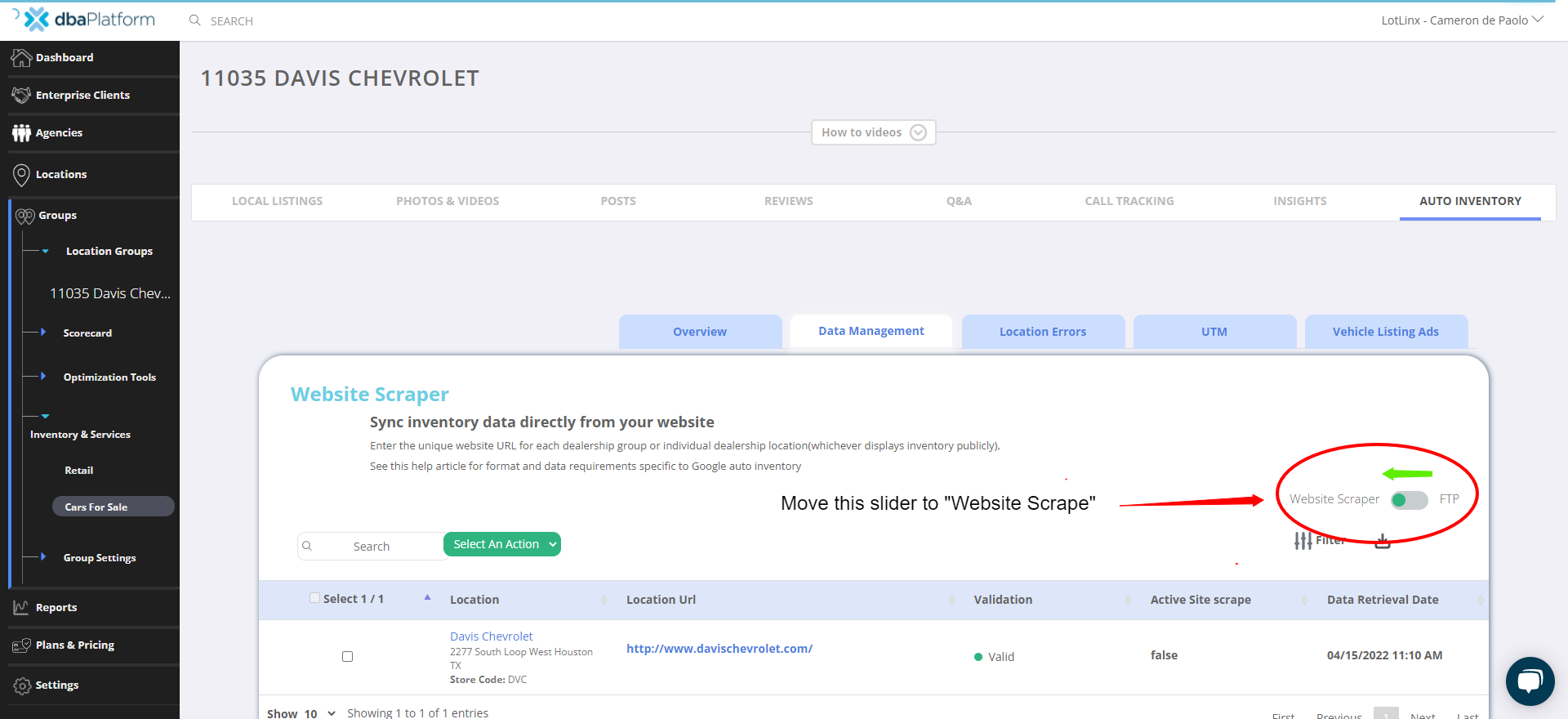 6. From here, we are now ready to activate! Check the box on the left next to the corresponding dealership that is desired for scrape activation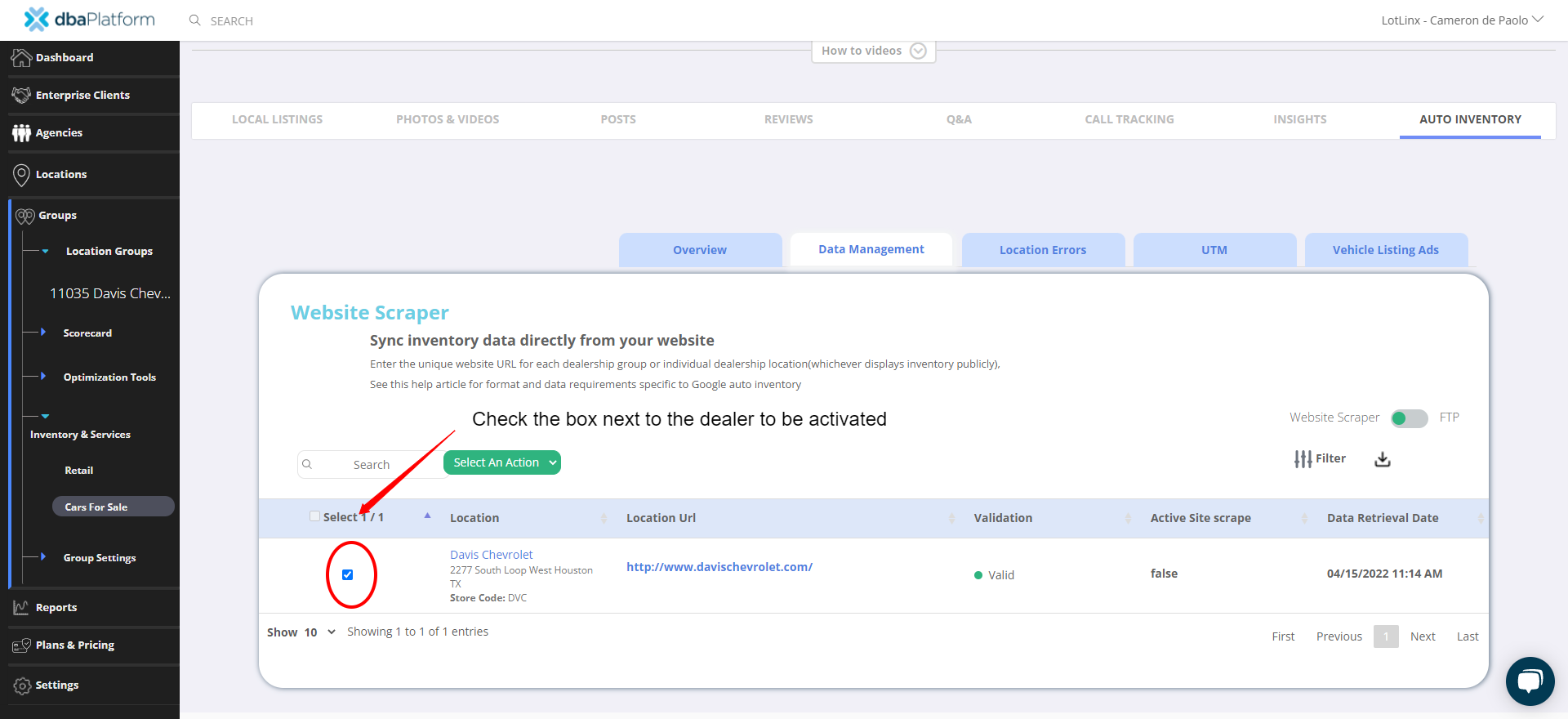 7. Click the green "Select An Action" button, and then choose "Activate" from the option drop-down menu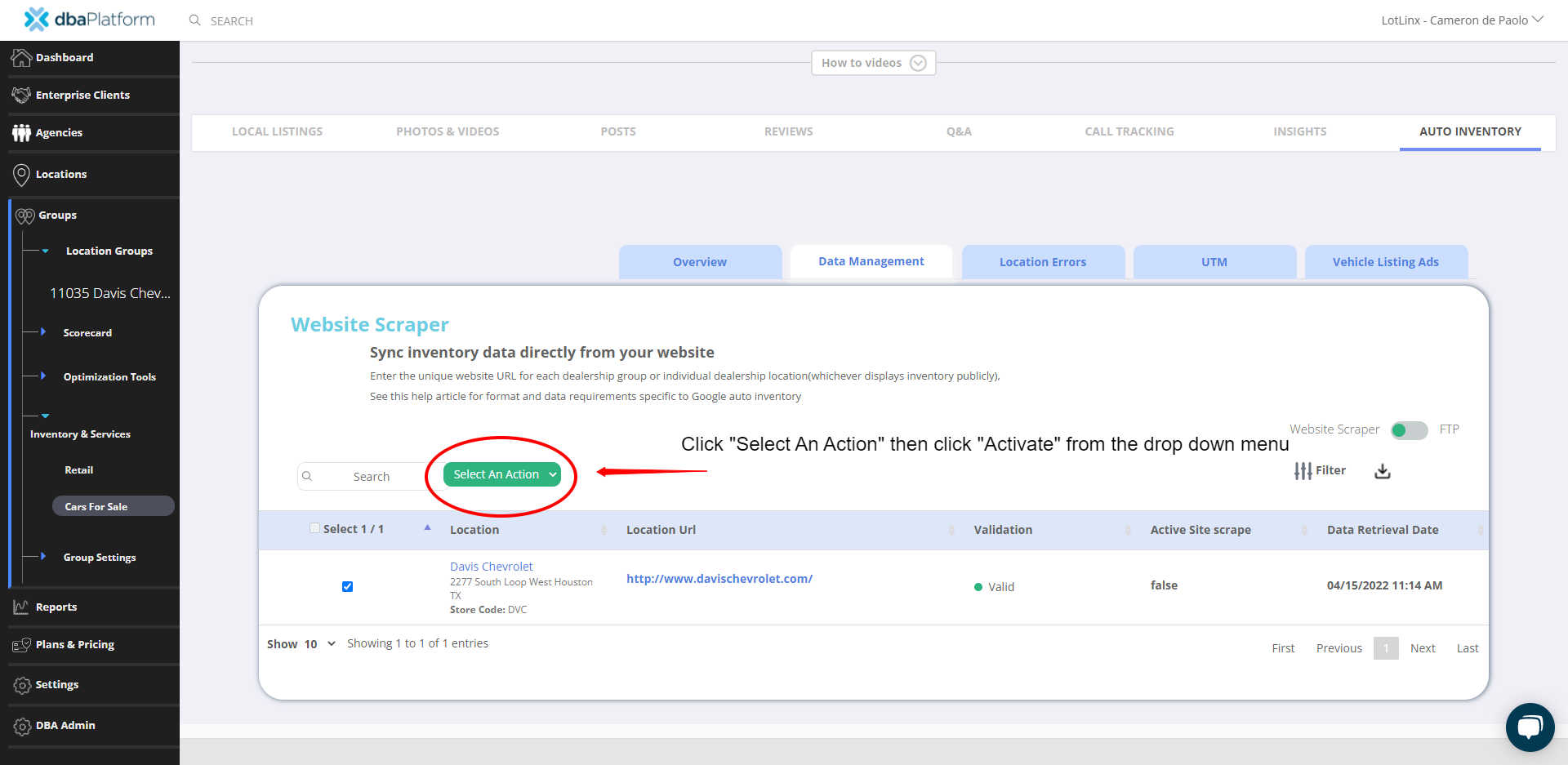 8. Click "Confirm" when the URL prompt appears (This is a final warning that you are about to activate, please make sure that the URL in the window matches the base website of the dealership. Also, please no redirected websites or shortened URLs, as these common mistakes will prevent inventory from populating on Google)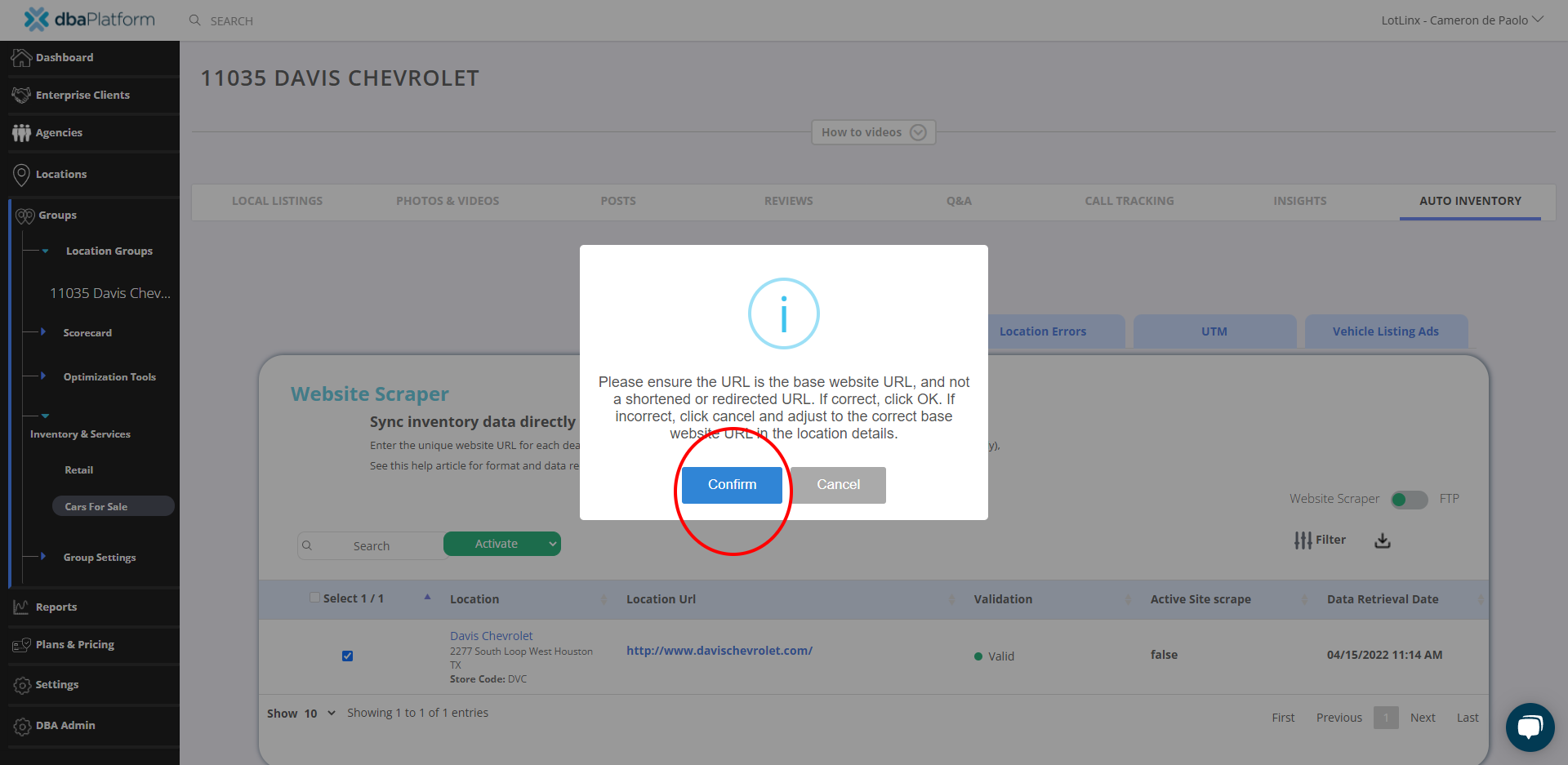 9. Lastly, you will be prompted to either use an existing license or purchase a new one. With either option, click "Confirm" once again.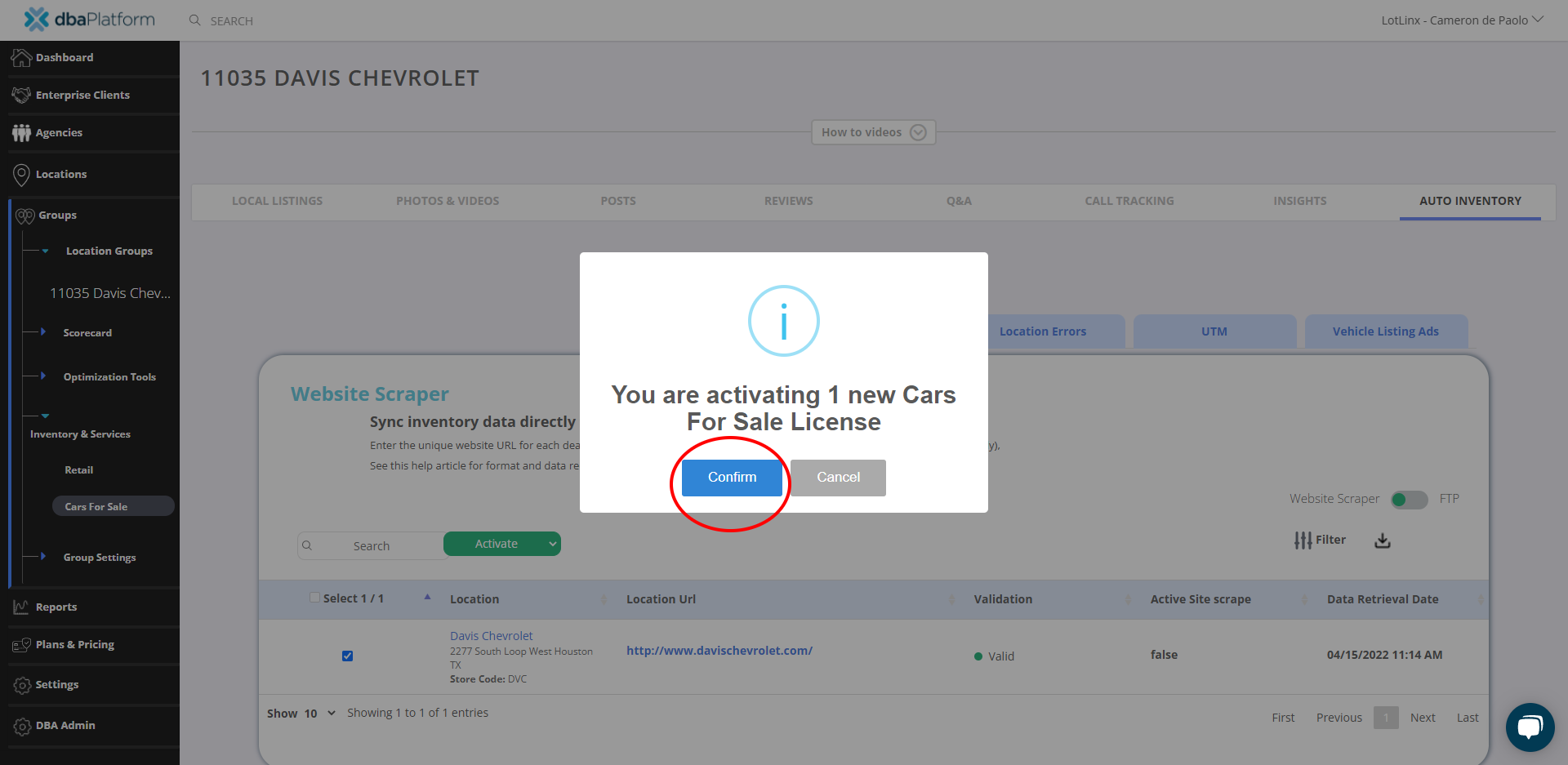 10. That's it! The page will refresh after it saves, and you will see a value of "True" in the "Active Site Scrape" area of the window.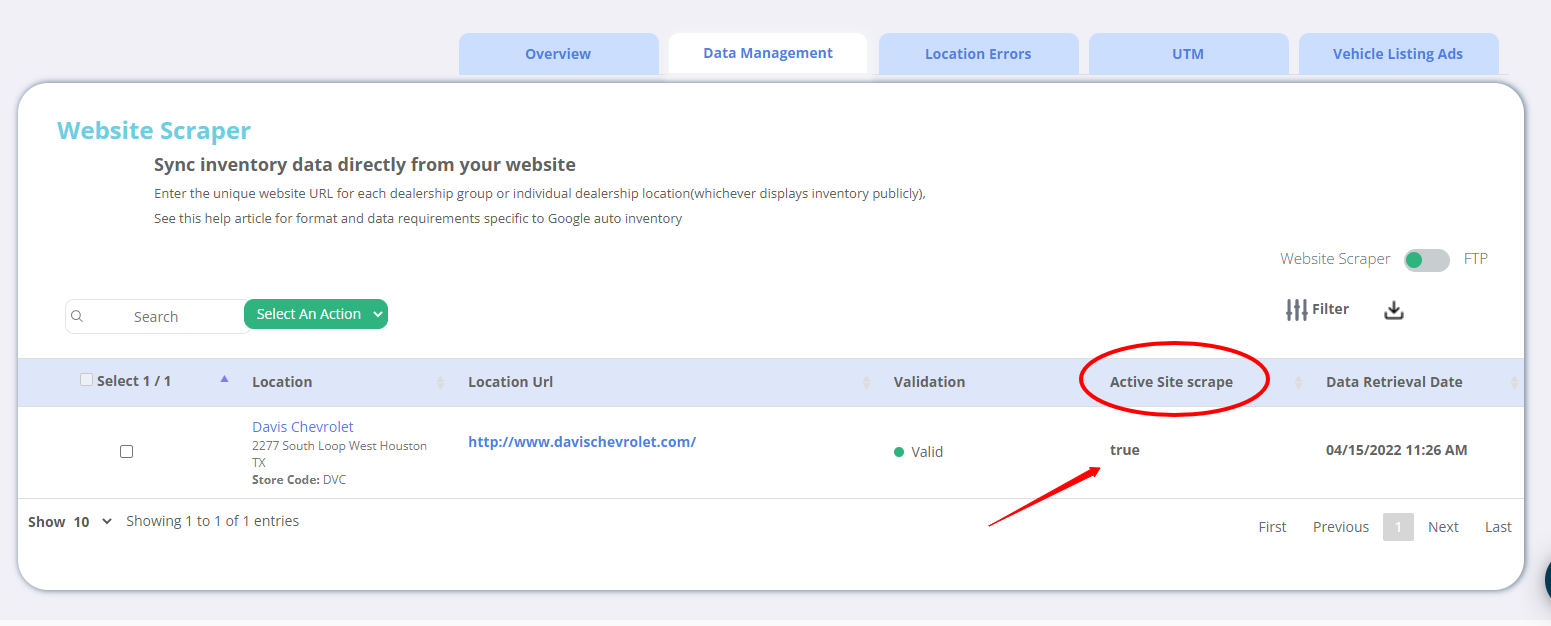 If you have questions or require assistance with this process, please reach out to help@dbaplatform.com for technical support.